Hawaii is paradise. It sounds cheesy to say it, but there's music in the air there.
Bruno Mars
Day #3
Honolulu
(December-16th 2013)
began early as well. Blame it on the time difference or just my over anxious heart.
I was wide awake at 5am and, after getting tea and sour dough sandwiches from the regular cafe, I started to get ready.
That's when, the hubs said,
"Z, its 6.30 and our bus is at 10.30...don't you think you are getting ready too early'"
LOL. Of course I knew, but seriously what else was I supposed to do?
So, finally after doing nothing we got on our bus. I was very cranky, but yay for the 'circle island tour'
STOP 1 -
Waiting for the bus :))
STOP 2-Waimea falls- Its a huge garden, where we went for a hike till the falls. Many people, swam but well we couldn't as we do not know the art. (Sigh)
Once we, sat back on the bus, our bus driver even treated us to loads of Hawaiian chocolates.
We made it :)
STOP 3 - North Shore Beaches- well, this was one of the best stops. I wish it was longer. I sat on the crowded beach and stared at it for awhile.
I just love this pic of mine...just 'cos it is so natural!
Have always wanted to do this :)
Stop 4-
Visiting a local fruit market
STOP 5 -
I am already feeling sad, here that the days in Honolulu are wrapping up. I got this pic clicked as souvenir?
STOP 6 - We went to the Turtle Bay...no we did not see any turtles ;). Lunch, was at a secret island and after that the tour got wrapped up pretty soon.
(I was very tired as well)
One of the last stops, see I am so tired!
Byodo-In Temple
Secret Island
I went back to the room and zonked off (boo hoo) as when I woke up I was SO SAD, that ' this is the end'
I am sad, ain't I ?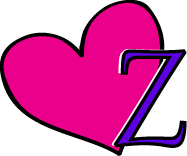 You can read part 1 of Hawaii Series here. And, part 2 can be found here.
Watch out for the final part of Hawaii Diaries!!!